It's Friday! I am on Spring Break! Woo Hoo! I have been reading posts about other teachers' fabulous spring break activities since March. It is finally my turn! Let the good times roll! By "good times" I mean hanging out in my jammies all day. :) Thanks to
Doodle Bugs Teaching
for such a fun linky!
Fun with Time
My kiddos nut up over these interactive PowerPoint game shows from Tiny Toes! They work like Jeopardy. Each kid or team of kids chooses a contestant. I award money to each contestant when they answer correctly. We wait until the end to view the scoreboard. It makes me so happy when they are so enthusiastic about an activity. I think I have bought all of these now. They really are fantastic! They literally beg me to get more of these. How can I say no? You can check out this particular game
here
on Teachers Pay Teachers.
This is how the game board looks on my SMARTboard.
This is sample question from an easier level. You can see the answer in the black box because I clicked on "check answer".
This one is more challenging.
See how easy it would be to differentiate if you choose the questions for the team? LOVE it!
Blog Design
I feel like a kid waiting for Christmas! Kassie from Designs by Kassie is working on my new blog! I can not wait to see it! I know it is going to be spectacular! You can visit her blog
here
.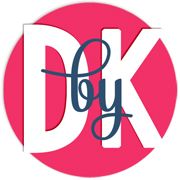 Happy Easter!
I am linking up with TONS of sellers to offer you some "Egg-stra" savings! My entire store will be 20% off on Easter Sunday and Monday! Have fun store hoppin'! Thanks to the fabulous Glitter Meets Glue for the cute graphic! I hope that you have a blessed Easter Sunday!
Friday Freebie
Here's a quick freebie for you! I hope that you enjoy this spring vocabulary synonym sort!
Click
here
or on the picture to grab your own copy. :)
Oh, by the way, my teenaged daughter talked me into getting an Instagram account. There is now a follow me on Instagram button on the sidebar to the right. I would love for you to check out my random craziness!